This page has some of the projects that I've been involved with, either as artist, producer, or I've gotten a mention in the thank you's. More projects will be made available as soon as they're finished. Scroll down to hear more.
Music
---
Film/DVD
Here are my IMDB Credits
Here is my Youtube channel.
---
CD-ROM
Charlton Heston's Voyage Through The Bible  
1995 | Jones Digital Century  
Video Consultant
Using footage repurposed from the 1992 A&E television series, actor Charlton Heston hosts this interactive journey on CD-ROM. The chapters include illustrations and photographs of the locations, with examples of art and music of the period, and text of the gospels that the story is based upon. Over 200 works of art by artists, such as Da Vinci and Michelangelo, illustrate the journey. You can also hear music including Gregorian and Byzantine chants, Bach, Mozart and Faure. It was created for Windows 3.1 and classic Mac OS using very early versions of Quicktime, Macromedia Director, Adobe Premiere, Photoshop and Equilibrium DeBabelizer. Because of the limitations of consumer hardware of the time, the video was custom rendered to match the 256 color palettes of the surrounding graphics.
---
Artist/Producer
Mu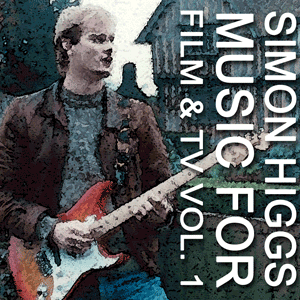 sic For Film & TV Vol. 1  
2003 | NSA Records
Music For Film & TV Vol. 1 contains instrumental music from several different projects.
I Hear The Choppers Coming is an instrumental version of the classic a cappella military cadence. Suffering, To The Border, Soccer and Journey of the Magi were originally written for a TV show recreating the historic journey through the middle east by the three wise men to Bethlehem. Suffering was also used to accompany a video outlining humanitarian statistics under UN sanctions in Iraq prior to 9/11.
Buy: Amazon Store | CDBaby | Google Store | iTunes Store
Stream: Amazon Music | Apple Music | Deezer | Google | Spotify | Tidal
---
Producer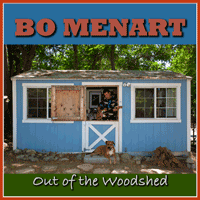 Out of the Woodshed  
2019 | Men Art Productions  
Producer/Songwriter/Guitar
Bo Menart's roots-infused debut solo album Out of the Woodshed is the culmination of a lifetime spent as a player, singer, songwriter, record producer, and studio engineer. Co-produced by Menart and veteran producer-engineer-guitarist Simon Higgs, the collection features six original songs written or co-written by Menart and seven covers heard in brilliantly imaginative and unexpected arrangements.
Official web site: Bo Menart  
Music video: Paradise
Stream: Amazon Music | Apple Music | Google | Spotify
---
Producer
Healing Rooms  
2005 | NSA Records  
Producer
Recorded live on March 31st 2005 at Tujunga United Methodist Church, Tujunga, California, this album captures a "Soaking Time" at the Healing Rooms of Sunland/Tujunga.
Official web site: Michelle Higgs
Buy: Amazon Store | iTunes Store
Stream: Amazon Music | Apple Music
---
Producer
Cosmic Storyteller          
2001 | Platform Records  
Producer/Guitar
Cosmic Storyteller is the "lost" 1960's album by mythical psychedelic supergroup Unicorn. Thought to be lost forever, the album languished in a vault for over 30 years without having ever been released. Hmmm... we always wondered where we'd left it!
As well as co-producing the mythical album, I'm also a mythical associate producer for the mythical upcoming movie - you can check out the mythical trailer here.
Official web site: Unicorn: Cosmic Storyteller
Buy: Amazon (CD) | Amazon (MP3) | iTunes | Google Play